Are you interested in receiving occasional announcements of Timberline's upcoming events and concerts? Subscribe to our free newsletter
---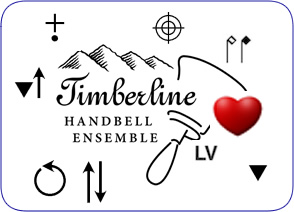 Auditions

For spring 2020, Timberline Handbell Ensemble is looking for experienced ringers who have a passion for handbells!
Auditions will be held in Wheat Ridge.
Ringer skills include: playing level 3-5 music, rhythm, and various handbell techniques. Our weekly rehearsals are educational, fun, and enjoyable, and ringers are encouraged to prepare on their own during the week.
Timberline is looking for both ringers and substitute ringers. Substitutes are needed to fill-in during rehearsals or performances for individuals who are ill or traveling.
For question or to make an audition appointment, please email audition@timberlineringers.org.